Complete Care for your Vehicle
Sometimes life and bad luck can mean that even a brand new car ends up back in the shop, no matter how good a vehicle. Problems you can shrug off in a used car are just frustrating in a brand new one. Fortunately, with Chevrolet Complete Care near Winnipeg MB, you can drive away from Craig Dunn Motor City with a new Chevy vehicle of your choice, and the confidence that even if the worst should happen and you break down even five seconds away, you will be covered for the repairs and treated well. Those are just some of the perks of the Chevrolet Complete Care plan.
Each new Chevy vehicle sold comes standard with the Chevrolet Complete Car plan, which includes a comprehensive Base Warranty that is good for three years or 60,000 kilometres, and will cover repairs on your entire vehicle for any flaws in materials and workmanship. This warranty includes parts and labour, and allows any new Chevy owner to drive their vehicle off the lot with confidence. A Powertrain Component Limited Warranty is also included with each new Chevy purchase that is good for five years or 160,000 kilometres. The Chevrolet Complete Car plan also offers many other advantages.
Roadside Assistance
Stranded in the middle of no-where? Receive Roadside Assistance any time, day or night, anywhere in Canada or the contiguous United States, for as long as your Powertrain Component Limited Warranty is active. That means that for 365 days a year and seven days a week, peace-of-mind is only a phone call away.
OnStar Features
Six months of complementary OnStar RemoteLink functionality is included in every new Chevy purchase. Some possible functions of this system include digital vehicle diagnostics, remote start, door locking and unlocking, stolen-vehicle location, automatic emergency services notification, and smartphone-integrated navigation services.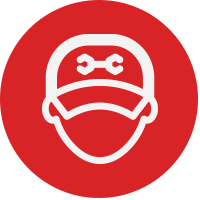 Included Maintenance
In addition to all the other great features of Chevrolet Complete Care, each new Chevy vehicle purchase comes with two years or 48,000 kilometres of included lube, oil and filter maintenance. Bring your 2016 model year vehicle in and have those regular maintenance steps covered by this hassle-free warranty.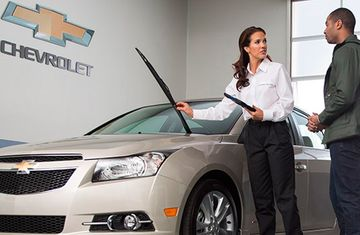 Other Advantages of Chevrolet Complete Care near Winnipeg MB
The advantages of Chevrolet Complete Care near Winnipeg MB go far beyond the warranty and OnStar features. If your Chevy vehicle needs maintenance or repair while the warranty is active, a shuttle service or an alternate car will be provided by the dealership servicing your car. This ensures that Chevy owners won't need to interrupt their busy lives waiting for repairs to be made. New Chevy owners can count on roadside assistance and automatic emergency notification in the event of an accident, or easily get vehicle diagnostic updates via smartphone thanks to OnStar. Anyone who buys a Chevy vehicle at Craig Dunn Motor City will be taken care of every step of the way. We are here to make sure that you have the very best vehicle buying and owning experience.
Chevy buyers are even able to upgrade their standard Chevrolet Complete Care package to an even more advanced Protection Plan (like our a specialty Tire Protection Plan) that can perfectly suit each owner's needs. Contact Craig Dunn Motor City today or fill out the form on this page to find out more about Chevrolet Complete Care near Winnipeg MB.