GM Canada has been active for over a century producing some of the best quality vehicles in North America. Here at Craig Dunn Motor City we are very proud of our stock of Chevy, Buick and GMC models, but we are even more excited now with the release of the J.D. Power 2016 Initial Quality Study. The 2016 Chevy Equinox and the 2016 GMC Terrain, both built right here in Canada, lead their segment. Keep reading to learn more about 2016 Chevy Equinox initial quality awards.
2016 Chevy Equinox Initial Quality Segment Leader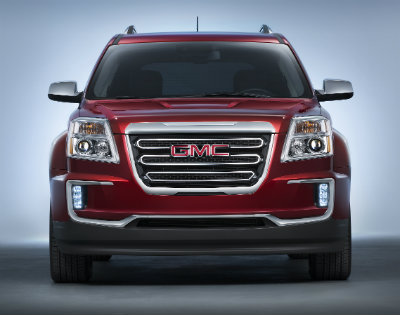 The 2016 Chevy Equinox, which is produced at CAMI Assembly in Ingersoll and the Oshawa Assembly in Oshawa for world-wide distribution took the lead in the compact SUV segment, neck in next with its sister-vehicle the 2016 GMC Terrain. This means that, among compact sport utility vehicles, these two models experienced the fewest problems per 100 vehicles in the first 90 days of ownership. As soon as an Equinox or Terrain drives off the lot, it offers more reliability than other compact SUV models.
The J.D. Power 2016 Initial Quality Study was done by surveying more than 80,000 new car owners or lessees about their new 2016 model year vehicles.
Other Chevrolet Initial Quality Leaders
Not only did the Equinox and Terrain do extremely well in this study, but four other Chevy vehicles also lead in their segments in the J.D. Power 2016 Initial Quality Study. For the fourth year in a row, Chevy has earned more initial quality awards in this study than any other brand, which is achieved by delivering reliable performance to customers across the board.
See Also: Chevy Receives Top Dependability Awards from J.D. Power
The other Chevy vehicles that lead their segment in the 2016 J.D. Power Initial Quality Study were the Chevy Silverado (Full-Size Light-Duty Trucks), Chevy Silverado HD (Full-Size Heavy Duty Trucks), Chevy Tahoe (Large SUVs) and the Chevy Spark (City Car Segment).