2018 Chevy Colorado Interior and Cargo Volume
When it comes to buying a truck, there are plenty of factors to take into account. How much you can fit inside the truck or its truck bed is an important thing to consider when buying a new truck. We will be looking at the 2018 Chevy Colorado interior and cargo volume to give you a better idea of what this vehicle has to offer. 
---
READ MORE: 2018 Chevy Colorado Engine Specs and Towing Capacity
---
Cabin Dimensions
The base Chevy Colorado only has two seats, but there are various cabs that you can choose from depending on how much space you think you will need. In the front row of seats, passengers can enjoy 45 inches of legroom, while in the crew cab's second row, passengers can stretch out their legs with the 35.8 inches of space. Now that you know how much room is in the cabin, let's take a look at the Colorado's cargo volume.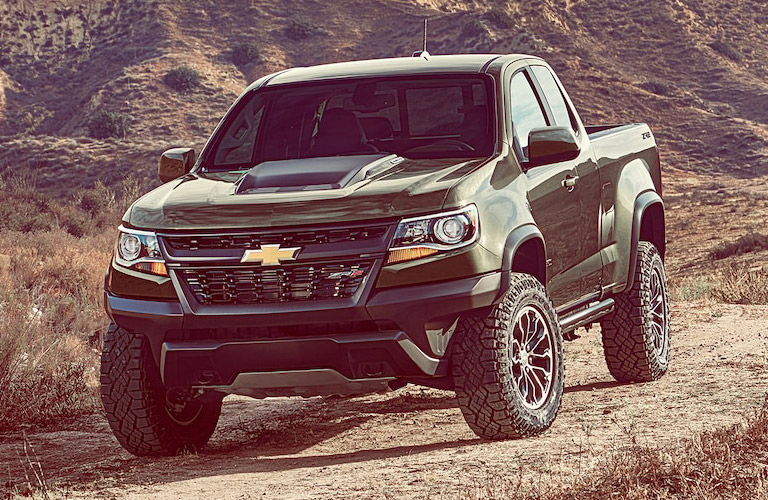 Hauling Capability
If you are going camping or just need to move some furniture, the 2018 Chevy Colorado has a lot of space and can carry a lot of weight in its cargo box. The cargo box is 74 inches long and 44 inches wide. The Chevy Colorado can not only carry long objects, but also can carry up to 1432 pounds in the truck bed. This vehicle has a lot of potential and comes in handy when moving heavier belongings.
---
READ MORE: Easy Ways to Prepare your Car for Winter
---
After looking at the 2018 Chevy Colorado interior and cargo volume, you can see that this truck has of lot of strength and space for drivers to take advantage of. If you would like to learn more about the 2018 Chevy Colorado or any of our other models, check out our online inventory and schedule a test drive with us at Craig Dunn Motor City today.