2018 Chevy Colorado ZR2 Engine and Towing Specs
For those looking for something a little extra, the 2018 Chevy Colorado has some tricks up its sleeve. We will be showing you the 2018 Chevy Colorado ZR2 engine and towing specs to give you an overview of what this vehicle can do. Let's take a look under the hood to show you what you can expect.  
---
READ MORE: How powerful is the new Chevy Colorado?
---
Performance Equipment
The 2018 Chevy Colorado ZR2 is built for the toughest terrains and that is why it needs a sturdy amount of engine power to give you the speed and turning power you need. Whether you drive on the highway or trails in the woods, the ZR2 has the equipment for you. This model is equipped with a V6 engine that delivers 308 horsepower and 275 pound-feet of torque. Now that you know more about its engine, let's take a look at the features inside the cabin.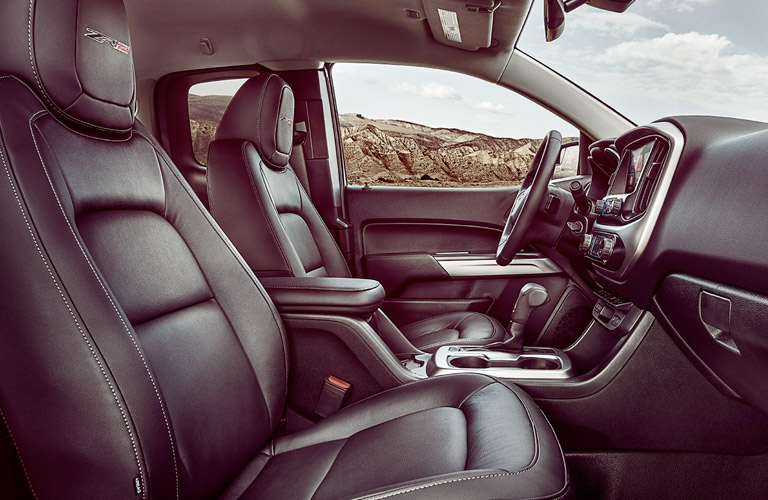 Trailering Capacity
If you're looking for a truck, you'll probably need to tow from time to time. The 2018 Chevy Colorado ZR2 has the strength for the tough road ahead. If you're towing, you can plan ahead with the ZR2's towing power. You can utilize the ZR2's payload capacity which can fit 1,100 pounds in the truck bed. For towing, you can carry up to 5,000 pounds. That should be enough for your camping trips and other fun activities that you can experience with the Chevy Colorado ZR2.
---
READ MORE: 2018 Chevy Colorado Interior and Cargo Volume
---
After looking at the 2018 Chevy Colorado ZR2 engine and towing specs, you can see that this vehicle has what it takes. If you would like to learn more about the 2018 Chevy Colorado, check out our online inventory and schedule a test drive with us at Craig Dunn Motor City today.