2018 Chevy Cruze Interior Measurements and Cargo Volume
The 2018 Chevy Cruze is a hatchback that accommodates its passengers with ease. When researching hatchbacks, finding one with the right size is important. We want to help make your car research process easier. Let's take a look at the 2018 Chevy Cruze interior measurements and cargo volume to show you how this vehicle helps its passengers enjoy the ride. 
---
READ MORE: What technology is inside the Chevy Cruze?
---
Cabin Dimensions
Inside the 2018 Chevy Cruze, you can seat up to five passengers. You and your co-pilot can enjoy the 42 inches of legroom they have available. You don't need to worry about squishing the rear row passengers behind you. The Chevy Cruze has 36.1 inches of legroom for your passengers in the back for a comfortable ride. Now that you know more about how your passengers can feel while sitting, let's take a look at how much room there is for your cargo.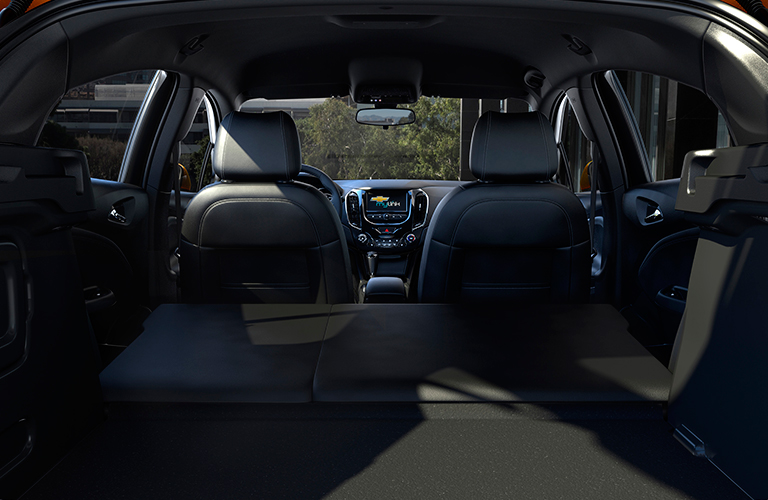 Trunk Space
If you are planning on taking a vacation or need to take some gear with you, the 2018 Chevy Cruze has what it takes to give you the room you need. You can fit your gear and equipment into the 22.7 cubic feet of space behind the rear row of seats. If you need some more room for your luggage, you can fold the seats down and use up the 47.2 cubic feet of space.
---
READ MORE: 2018 Chevy Cruze Safety Features
---
After looking at the 2018 Chevy Cruze interior measurements and cargo volume, you can see that this vehicle has everything you are looking for. It has size and adaptability to help you in any situation. If you are interested in a new Chevy Cruze, you can check out our online inventory and schedule a test drive with us at Craig Dunn Motor City today.