2019 Chevy Equinox Safety Features
The 2019 Chevy Equinox is designed with drivers in mind, and also passengers. This vehicle has plenty of room for you and your family as well as the safety technology to help you keep them safe as you drive. We want to give you more information about this model, and that is why we will be focusing on the 2019 Chevy Equinox safety features.  
---
READ MORE: How powerful is the Equinox?
---
Exterior Equipment
The 2019 Chevy Equinox has plenty of features to help you see more clearly on the road and keep your passengers safe. The Chevy Equinox has standard halogen headlamps to help you see where you are going as well as help other motorists know where you are on the road. The available LED head, tail, and fog lamps can also help you find your way safely to the next destination.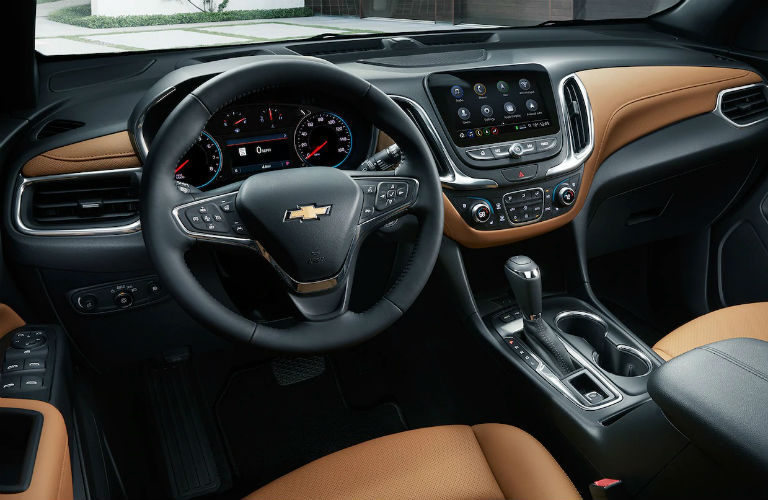 Built-in Security
The Chevy Equinox comes standard with many safety features that can help you in the case of an emergency as well as help you control your vehicle as you drive. The Equinox has LED Daytime Running Lamps, a rear vision camera, and StabiliTrak to help you see where to go and keep in control. The Equinox also has an available first aid kit, HD Rear Vision Camera, highway safety kit, and Rear Cross Traffic Control.
---
READ MORE: 2019 Chevy Equinox Color Options
---
The 2019 Chevy Equinox safety features are just a few things that you should consider when buying a new vehicle. We want to tell you more about the 2019 Chevy Equinox and all of our other Chevy, Buick, and GMC vehicles. If you would like to learn more about what vehicles we have to offer, you can check out our online inventory and schedule a test drive with us at Craig Dunn Motor City today.