While the 2016 Chevy Silverado and the 2016 Chevy Colorado may not have a ton in common visually with the original trucks from Chevrolet, the company's devotion to offering a high-quality hard-working vehicle hasn't wavered. Since the very first Chevy truck rolled off the production line almost 100 years ago, Chevy truck history has been full of excellent vehicles that go above and beyond in their capability.
A New Era of Chevy Truck History: the 1930s
Cowl chassis were replaced in the 1930s with new, steel-body half-ton pickups with factory-installed beds and a remarkable new inline six-cylinder engine. These advances greatly increased the power and capability that these trucks could bring to the work site.
Read More: Chevy Wins Multiple Dependability Awards 
In 1937, Chevrolet revolutionized the truck industry with a new streamlined body style, a stronger structure, and an engine that could crank out 78 horsepower.
Pictured: 1937 Chevrolet GC Series truck (left), 1930 Chevrolet Roadster Pickup (right)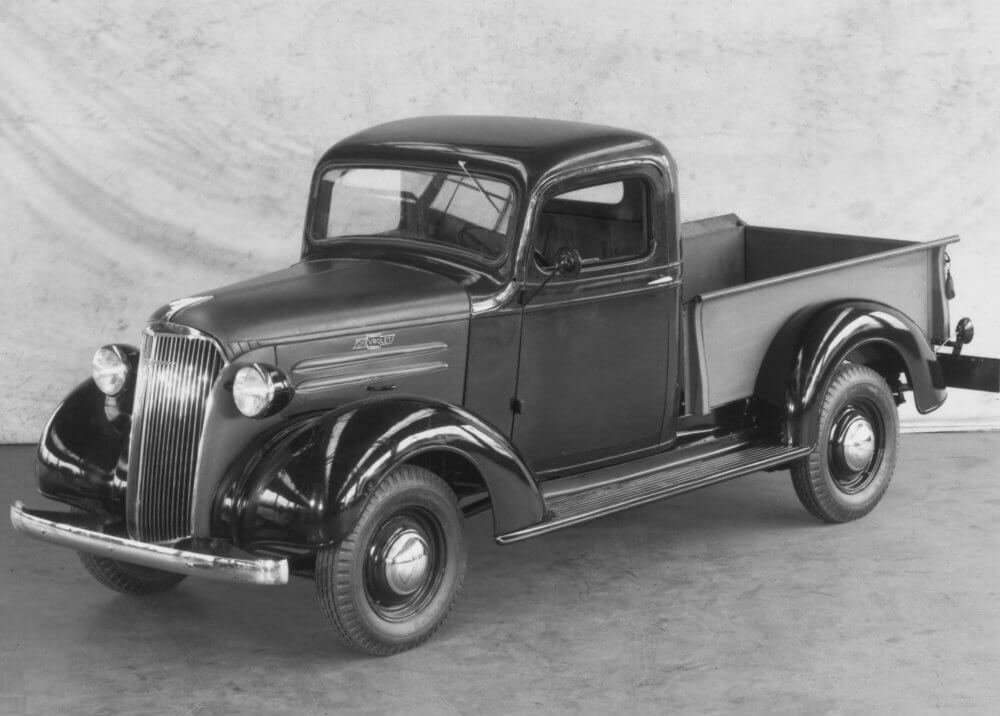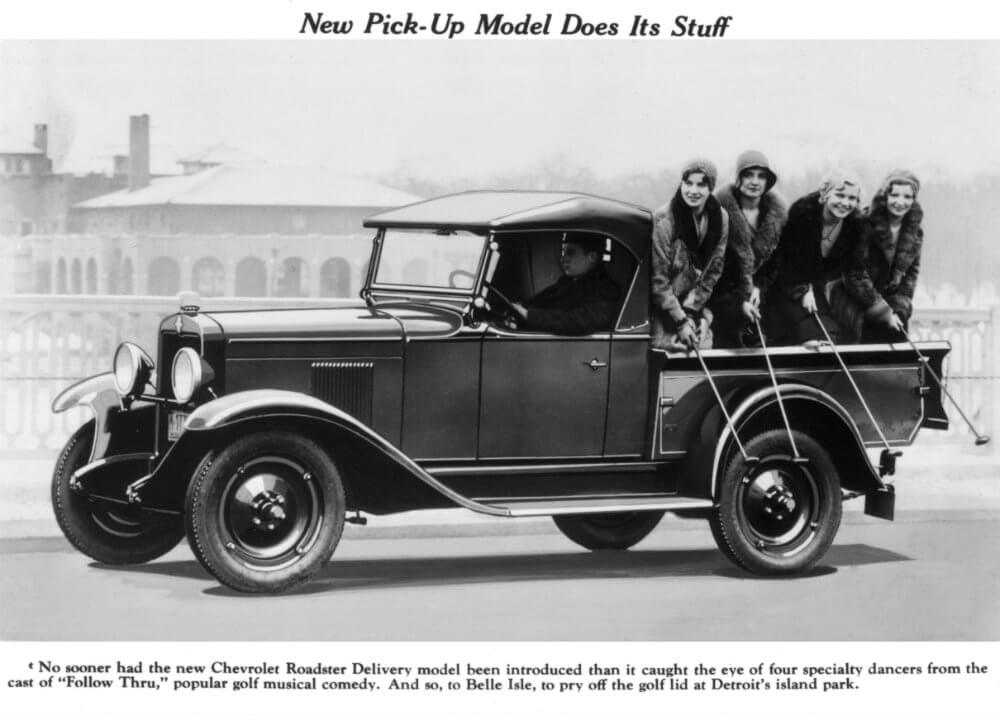 1947 Chevrolet Advance Design Truck
After World War II, Chevrolet again broke new ground in the pickup category with the attractive and work-friendly Advance Design 3000 Series. With improved visibility for the driver, a wide pickup box, and a more spacious and comfortable cabin, this pickup offered truck customers features they had been clamoring for. This was also the time period when consumer demand for trucks in North America really began to take off.
Pictured: 1947 Chevrolet Advance Design 3000 Series pickup
Looking at Chevy truck history, it's easy to see how quality has been present from the very earliest days of the truck. From the early models that we just wrote about, to the stylish 1959 Chevy El Camino pickup utility vehicle (that looks like a cross between a pickup and a muscle-car) to the modern day Silverado equipped with eAssist, Chevy trucks have always been pushing the envelope on what can be achieved.