2017 GMC Sierra HD Duramax Diesel
Remember how we wrote that the 2017 Chevy Silverado HD was getting a new turbo-diesel engine that promises to offer even more power, torque and handling? Well, we have even better news for folks who love the refined quality of the GMC brand! The new 2017 GMC Sierra HD Duramax Diesel is the same powerful engine featuring the same advantages! Keep reading for details.
Read More: Elite Towing Features on the GMC Sierra
Power and Torque on the 2017 Sierra HD Diesel
The redesigned 2017 GMC Sierra Duramax diesel engine will be able to deliver even better horsepower and torque for the new year, which can mean even more confident towing with better fuel economy. This 6.6-litre diesel V8 will be able to deliver an SAE-certified 445 horsepower and a net torque of 910 pound-feet. That is a huge increase from the 397 horsepower and 765 pound-feet of torque which was available on the 2016 GMC Sierra 2500HD.
We are anticipating that this increase in power and torque will lead to an increase in towing power as well. The current Sierra 2500HD can tow up to 8,165 kg with fifth-wheel towing and 6,577 kg with conventional towing.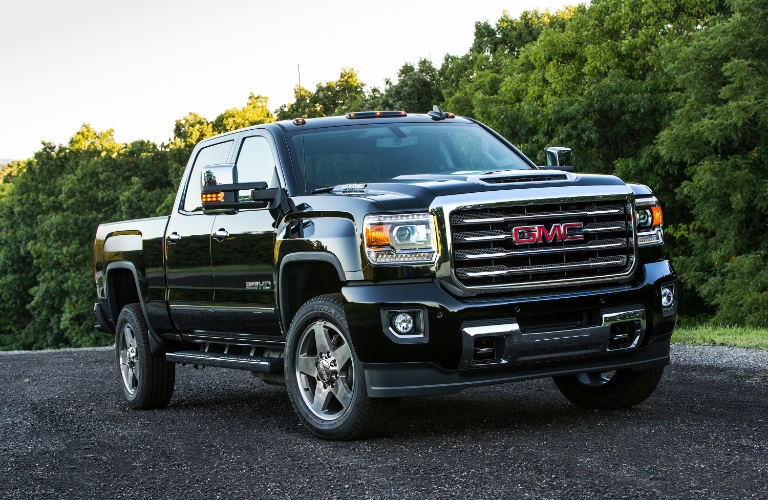 Segment Firsts on the Diesel 2017 Sierra HD
Features like a re-melt piston bowl rim, a Venturi Jet Drain Oil Separator, and a closed loop glow plug temperature control are all new features on the redesigned Duramax 6.6-liter diesel, and great advantages for the segment.
New premium diesel advantages of the 2017 Duramax
In addition to the inherent advantages of diesel fuel, the new 6.6-litre V8 Duramax will offer several other benefits. It will be available with B20 bio-diesel compatibility and Digital Steering Assist, as well as a new full-length damped steel oil pan and rocker/fuel system treatments that will contribute to a huge reduction in engine noise.
If you are interested in learning about the new Duramax diesel that will be available in the 2017 GMC Sierra HD, contact a Craig Dunn Motor City representative today.