2018 Chevy Cruze Safety Features
The classic Chevy Cruze hatchback is back for the new year and with a lot of features that drivers love. We know that vehicles are not just horsepower and an entertainment system and that is why we will be looking at the 2018 Chevy Cruze safety features. We hope that learning about these safety features puts your mind at ease. Now, let's take a look at what this hatchback has to offer. 
---
READ MORE: Introducing the new Chevy Cruze
---
Lighting
The 2018 Chevy Cruze has a sharp headlamp design that isn't just fashionable, but is also is built for improving the driver's experience on the road. The Chevy Cruze is equipped with LED Daytime Running Lights for improved vision when the sun is out and fog lights to give you extra protection while driving in hazardous conditions. Now that you know a little more about the headlight safety features of the Chevy Cruze, let's take a look at some of the interior safety features.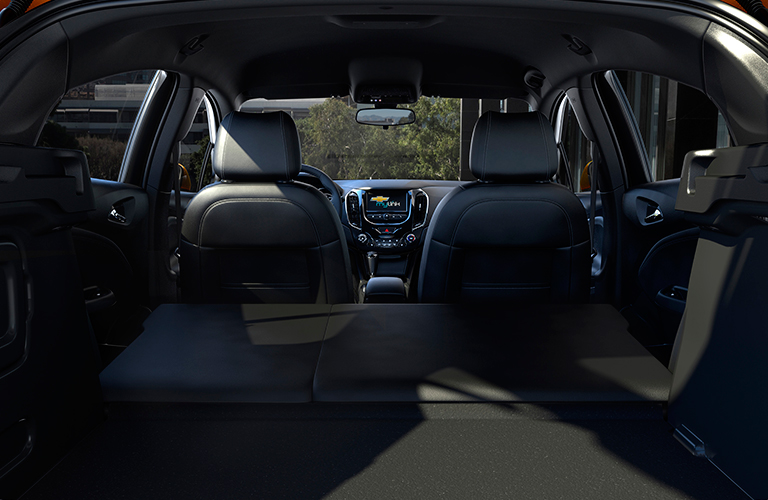 Driving Controls
The 2018 Chevy Cruze has many ways to help protect you and your passengers. The Cruze is fitted with ten airbags to give you more protection as well as 3-point seat belts for every seat. You can also use the rear vision camera for easier exits and parking. If you have teen drivers, there is a feature that allows you to control certain features in the car as well as give you a report card of your teenager's driving.
---
READ MORE: 2017 Chevy Cruze body paint colour options
---
Those are some of the 2018 Chevy Cruze safety features. We hope we helped you find what you were looking for. If you would like to learn more about the 2018 Chevy Cruze or any of our other models, check out our online inventory and schedule a test drive with us at Craig Dunn Motor City today.