2018 Chevy Equinox Canadian release date
The 2018 Chevy Equinox made its debut last month at the Montreal International Auto Show, and we couldn't be more excited for the Canadian-made SUV to arrive at Craig Dunn Motor City later this spring. The redesigned 2018 Equinox is one of four new or redesigned SUVs in Chevy's lineup for the next model year. Ready to learn more? Read on!
2018 Chevy Equinox standard features
The 2018 Chevy Equinox will come standard with a variety of great features that cost extra on most competitors. Drivers will stay entertained, connected and comfortable with the 2018 Equinox's standard Remote Start, Push Button Start, 7-inch touchscreen MyLink display, rearview camera, Apple CarPlay, Android Auto, OnStar 4G LTE Wi-Fi, heated front seats and Teen Driver technology.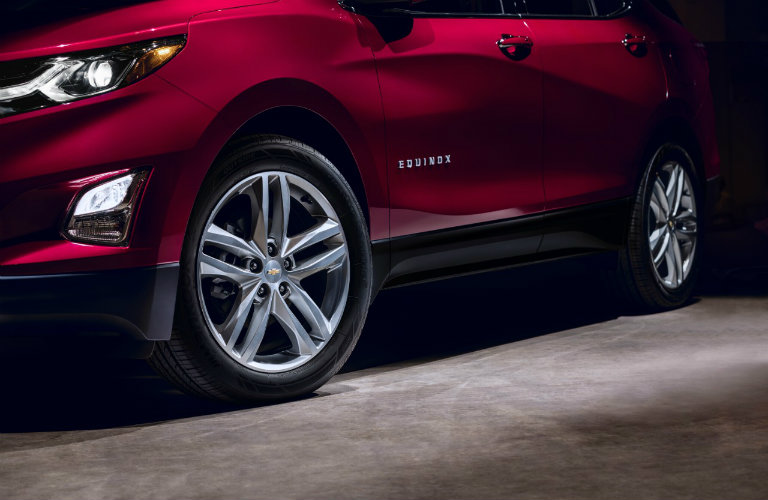 You might also be interested in: How to use Chevrolet MyLink
2018 Chevy Equinox engine options
The 2018 Chevy Equinox will have three turbocharged engine options: the standard 1.5-liter turbocharged 4-cylinder that makes 170 horsepower and 203 pound-feet of torque, the available 2.0-liter Turbo engine and a segment-first diesel engine. The 2.0-liter Turbo engine and the diesel engine will be available on the 2018 Equinox beginning in the second quarter of 2017, while the standard 1.5-liter turbocharged engine will be available upon the vehicle's release.
Related: Chevrolet introduces 2018 Chevy Traverse
While the 2018 Chevy Equinox won't arrive at dealerships until this spring, keep an eye on our blog and we'll be sure to let you know when the great SUV makes its way to Craig Dunn Motor City. In the meantime, feel free to contact us with any questions about the vehicles in our inventory! Drivers interested in scheduling an obligation-free test drive of any vehicle in our lineup can do so online here.