What was the first midsize car?
And now for something a little different. While no one would deny that the 2016 Chevy Malibu is a sleek and attractive car, it's neither as iconic as the Chevy Camaro, nor as downright strange and cool as the Chevy El Camino coupe utility truck. But for this Flashback Friday, we thought it would be cool to check out one of the first midsize cars in North America: the 1964 Chevy Malibu.
Previously on Flashback Friday: Buick's Racing and Performance History
Once Upon a time: Chevrolet Chevelle Malibu
Technically speaking, the Chevy Malibu didn't become its own model until 1978. Instead, it started out in 1964 as an elite trim of the Chevy Chevelle. Available in sedan, coupe, convertible, or station wagon body styles, the Malibu featured patterned interior upholstery and top-of-the-line interior features. The original Malibu (like its modern incarnation) was praised for its spacious interior and efficient driving.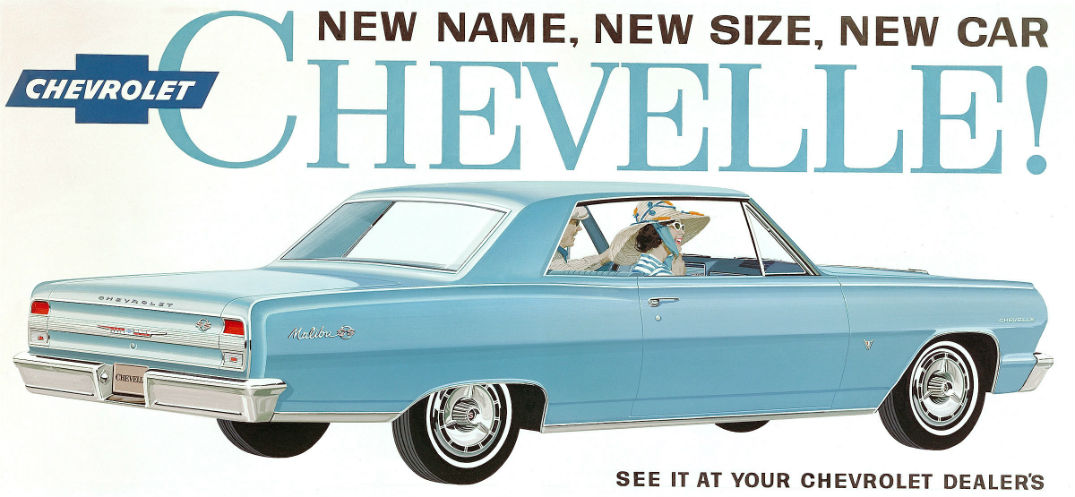 In addition to a responsive suspension system and strong body-on-frame construction, the 1964 Chevy Malibu offered multiple powertrain options, starting at a standard 3.2-litre six-cylinder. Its top engine was a 5.4-litre V8 that cranked out 300 horsepower and it could be outfitted with either a four-speed manual transmission or a Powerglide transmission.
The 1964 Chevy Malibu was a stylish, well-equipped vehicle that delivered fun. It reached even muscle-car performance with the elite and sporty Malibu SS trim.
The Chevy Malibu Today
Many things have changed. The new Chevy Malibu now leads the pack of midsize cars in terms of fuel efficiency thanks to the latest powertrain advances, and it comes equipped with standard features (like the ability to become a Wi-Fi hotspot) that people would have been amazed by in 1964. However, the Chevy Malibu remains a high-quality car that offers top value to families and commuters.