For the second time since its release in 2010 as a 2011 model, the Chevy Volk has won the Green Car of the Year Award from the Green Car Journal! The award was presented at the Los Angeles Auto Show, and recognized the 2016 Volt's enhancements to engine performance, distance, and striking new design.
2016 Chevy Volt Green Car of the Year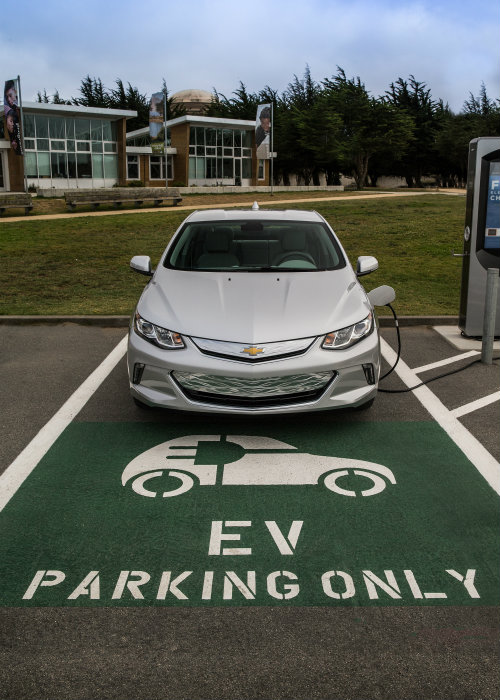 Each year, the Green Car Journal evaluates a number of green vehicles based on multiple factors, some of which include fuel efficiency, certifications from the U.S. Environmental Protection Agency and California Air Resources Board, performance, 
price, and availability
. The 2016 Chevy Volt offered impressive capability and performance in all challenges."Chevrolet has long stood for offering affordable and innovative electrification options for Canadians, and that is exactly what the next-generation Volt brings to the table", said Laura Pacey, Chevrolet brand director for Canada in a press release shortly after the award was announced. "This recognition as Green Car of the Year, is further testament that Chevrolet is committed to being a leader in technologically advanced, environmentally friendly,
 electric vehicles in Canada
."
Read More: Best Features of the 2016 Chevy Volt
The Chevy Volt features a new powertrain for the 2016 model year which offers an EV driving range of up to 85 kilometres. A new 1.5-litre engine which can burn regular unleaded fuel can combine with the electric engine to offer an extended range and even more driving versatility. The new engine offers a combined city and highway driving fuel consumption of 5.6 L/100km.
While the Chevy Volt has not yet appeared on the lot at Craig Dunn, there are plenty of other fuel efficient vehicles that are also environmentally friendly. Contact a Craig Dunn Motor City sales professional today for more information on the 2016 Chevy Volt.