2016 GMC Yukon SLT Premium Edition Release Date
GMC has just announced a special edition of the Yukon full-size SUV. While this model has long offered highly dependable and reliable driving for even the largest families, with this new edition, Yukon owners will be able to enjoy a more individualized and engaging appearance on their SUV. Keep reading for the 2016 GMC Yukon SLT Premium Edition release date and model details.
Read More: 2016 Yukon Named Best Large SUV for Families 
The 2016 GMC Yukon SLT Premium Edition will be available this summer in North America on Yukon and Yukon XL full-size SUVs. This model will feature all the advantages of the SLT trim, as well as specialized appearance highlights. The SLT Premium will feature a unique 22-inch chrome wheel design, a specific chrome grille, bright chrome body-side moldings, and a polished exhaust tip.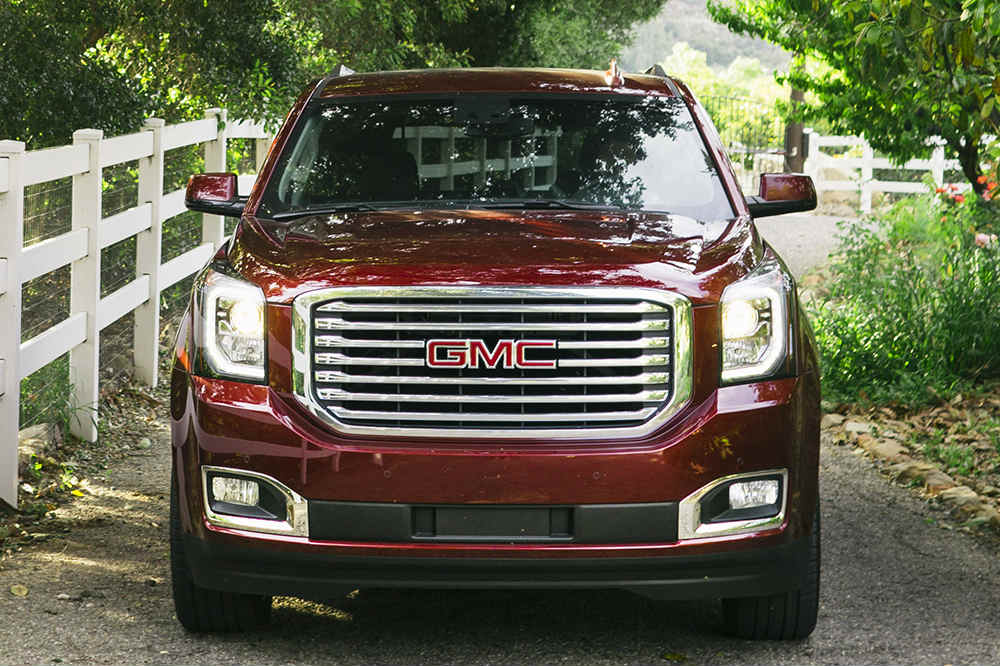 Yukon SLT Capability Highlights
The SLT trim of the 2016 GMC Yukon runs off a 5.3-litre V8 engine rated for 355 horsepower and 383 pound-feet of torque that delivers segment-leading fuel-efficiency. Standard Yukon models can trailer up to 3,856 kilograms and the Yukon XL can handle even more towing.
Features like flat-folding seats, a powered rear liftgate, wireless phone charging, an eight-inch colour touchscreen with Apple CarPlay and Android Auto and the ability to become a Wi-Fi hotspot are all available on the 2016 Yukon.
This full-size SUV can get even the busiest family anywhere they need to go, and it can do so in top style and with all the comfort and convenience of a home away from home. We are glad that with the new SLT Premium Edition this hauler will come with new style options as well.
To learn more about the 2016 GMC Yukon SLT Premium Edition release date near Winnipeg MB, contact a member of our Craig Dunn Motor City sales team.