2018 Chevy Cruze Interior Features and Entertainment Options
The 2018 Chevy Cruze is here in Portage La Prairie, and we want to tell you more about it. We want to tell you about the features inside this hatchback so you can see what this vehicle has to offer. Let's take a look at the 2018 Chevy Cruze interior features and entertainment options. 
---
READ MORE: Introducing the new Chevy Cruze
---
Sound System
The 2018 Chevy Cruze comes standard with a six-speaker sound system. This entertainment system has a trial for SiriusXM® Satellite Radio. If you want to keep this feature, you can and have access to more music options. Now that you know more about the Chevy Cruze's sound system, let's take a look at its other convenience features inside its cabin.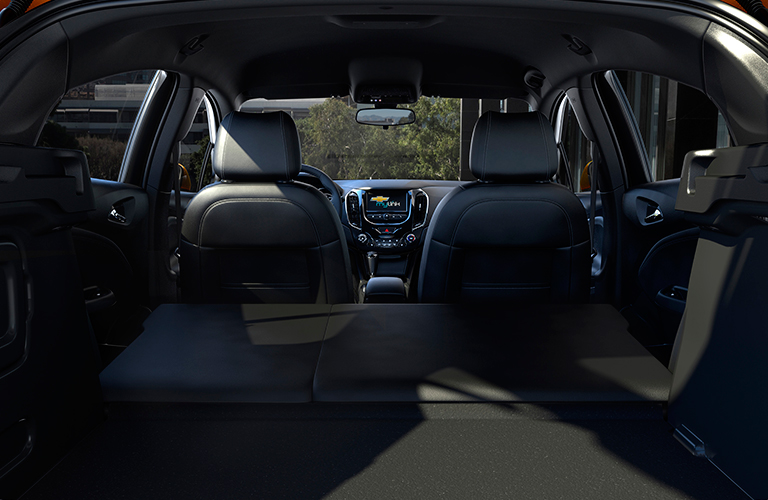 Convenient Amenities
When you are packing your vehicle in the rear or in the cargo area, you may need some light. Thankfully, the 2018 Chevy Cruze has interior and cargo area lighting to help you pack and unpack at night. This model also has carpeted floor mats and a rear vision camera. This camera can help you park or exit when you need an extra perspective while doing so. There are plenty of features inside this model, and these are just a few that drivers love to hear about.
---
READ MORE: 2018 Chevy Cruze Safety Features
---
After looking at the 2018 Chevy Cruze interior features and entertainment options, you can see that this hatchback is designed for drivers and giving them a better experience on the road. We hope we helped you find everything you were looking for. If you would like to learn more about the 2018 Chevy Cruze or any of our other Chevy, Buick, or GMC vehicles, you can check out our online inventory and schedule a test drive with us at Craig Dunn Motor City today.