2018 Chevy Silverado Safety Features
The 2018 Chevy Silverado is a durable truck that drivers can depend on with its strength and towing power. This truck model is also equipped with many interior features that give drivers and their passengers better ways to enjoy the ride. We want to talk to you about something just as important as the specifications and entertainment options of this vehicle, and that is the 2018 Chevy Silverado safety features. Let's get started. 
---
READ MORE: How much space is inside the Chevy Silverado?
---
Exterior Equipment
The 2018 Chevy Silverado comes standard with many tools to help you on the road. Some of the most important are on the outside of the vehicle. The 2018 Chevy Silverado is equipped with Daytime Running Lights to give you added visibility throughout the day. These lights will also help other motorists see the Silverado, so you can drive with more peace of mind.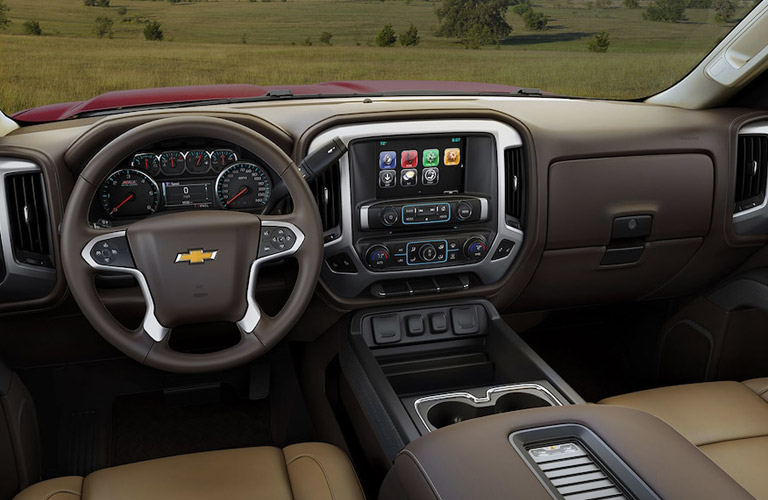 Built-in Technology
When it comes to driver and passenger safety, the 2018 Chevy Silverado has some features that will help. This truck model comes standard with power door locks and a rear vision camera. These are both convenient tools that Silverado drivers can use. There is also an available keyless entry system as well as a rear window defogger. All of these features will help you on the road, so you can reach your destination with a little extra help.
---
READ MORE: 2018 Chevy Silverado Specs and Features
---
The 2018 Chevy Silverado safety features are something to think about when considering buying a new truck. We hope we helped you find everything you were looking for. If you would like to learn more about the 2018 Chevy Silverado or any of our other Chevy, GMC, or Buick models, you can check out our online inventory to see what we have available and schedule a test drive with us at Craig Dunn Motor City today.