Today's Flashback Friday is going to be something of a celebration of both the past and the present. Here at Craig Dunn Motor City, we believe that anniversaries are worth celebrating. The Chevy Camaro celebrates 50 years of muscle car elegance this year, so we are looking at a few of the incarnations that have made this model stand out over half a century.
Read More: How The Camaro Got Its Name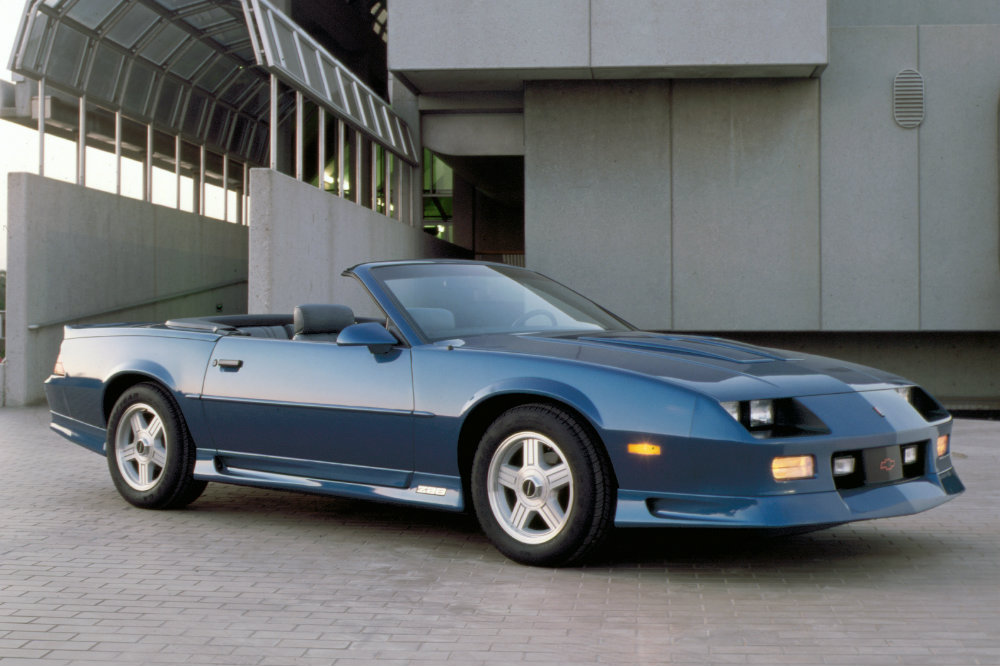 First Generation
The public, craving speed and style for the drag racing wars of the late 60s, fell in love with the First Generation Camaro (1967-69). One of our favorites cars is the performance-optimized 1967 Chevy Camaro Z28 (pictured).
Second Generation
From 1970 to 1981, the Camaro lost horsepower (because of new automotive emissions restrictions) but it gained a lower center of gravity and wider base, which made its handling a dream. Pictured: The 1979 Chevy Camaro Z28.
Third Generation
The Third Generation (1982-92) offered a refined suspension with enhanced track handling. It also marked the advent of the 1LE track pack and a Motor Trend Car of the Year award. Pictured: 1992 Chevy Camaro Z28 Convertible.
Fourth Generation
A redesigned front fascia and performance enhancements make the 1993-2002 Camaro stand out. The 1998 model finally achieved the high engine outputs that had been lost to tightened emissions standards. Pictured: 1998 Chevy Camaro SS.
Fifth Generation
After a seven-year hiatus, the Camaro returned looking closer to the sleek muscle car we know today. This model was a top seller, and also earned the honor of being an Indianapolis 500 Pace car. Pictured: 2010 Chevy Camaro SS.
Sixth Generation Camaro
Now we come to the modern era of Camaro elegance. With new, award winning engine options, and the latest technology like the all-new 10-speed automatic transmission in the 2017 Chevy Camaro ZL1, the newest Camaro generation is already making a powerful and confident statement. We can't wait to see where this confident vehicle will drive to next. Check out our new Camaro inventory today.