The 2017 Chevy Camaro ZL1 coming out later this year will be the first to feature the all-new available Hydra-Matic 10-speed automatic transmission. This new transmission option promises to offer the 2017 Camaro a driving and accelerating edge that other muscle-cars will struggle to meet. Keep reading to learn more about this new 2017 Chevy Camaro ZL1 10-speed transmission, and the impact it will have on Camaro performance.
Read More: Our 1967 Chevy Camaro Z28 Edition of Flashback Friday
Hydra-Matic 10-Speed Transmission Advantages
While an eight-speed automatic Hydra-Matic transmission was previously available on the 2016 Chevy Camaro (mated to the award-winning 3.6-litre V6 engine), the 2017 Camaro ZL1 will be the first volume production car to offer the 10-speed option. It will unite with a supercharged 6.2-litre LT4 engine to deliver an estimated blistering 640 horsepower and 640 pound-feet of torque.
This new automatic transmission offers extremely smooth, streamlined transitions and a wider gear ratio spread compared to previous transmissions. This automatic transmission also has smaller steps between gears, which helps the engine find and stay at the perfect pace for optimal speed and power, whether on the straightaway or in corners.
"There is simply nothing like the experience offered with the new 10-speed automatic in the Camaro ZL1," said Aaron Link, ZL1 lead development engineer, in a recent Chevrolet press release. "It delivers nearly instantaneous, lightning-fast shifts that alter your perception of what an automatic transmission can offer in a high-performance vehicle – whether you're on the street, drag strip or road course."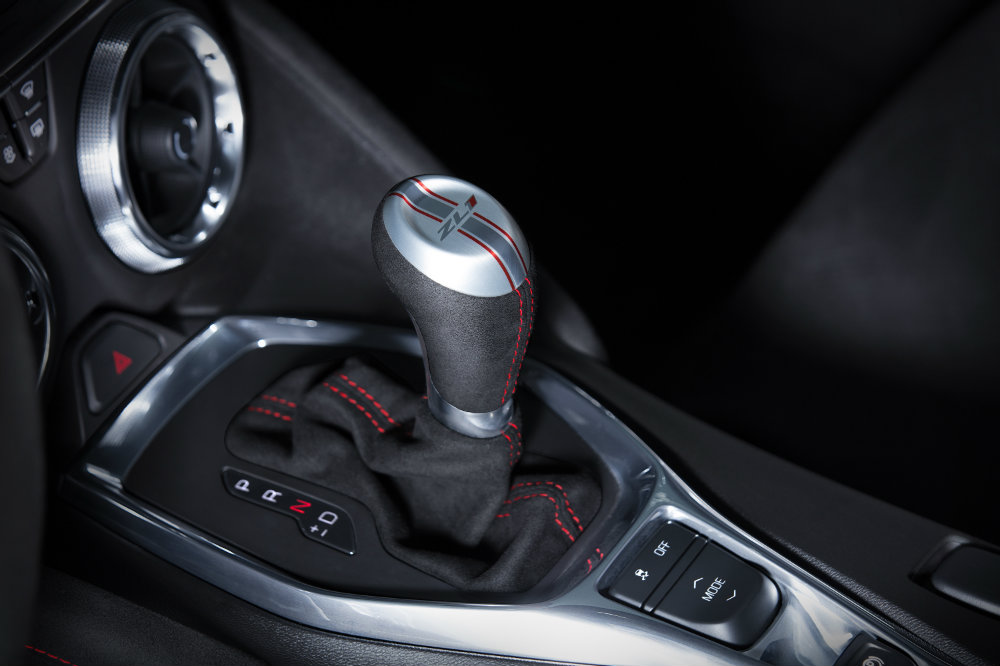 10-Speed Transmission Highlights
Other highlights of the new 2017 Chevy Camaro ZL1 10-speed transmission include:
Faster shift times than the Porsche PDK dual-clutch transmission
Increased fuel efficiency thanks to a reduction in spin losses and new ultra-low viscosity transmission fluid
An internal thermal bypass that allows the transmission to reach its best operating temperature more quickly
An advanced torque converter
For more information on this new transmission, or its availability near Winnipeg MB, contact Craig Dunn Motor City today.